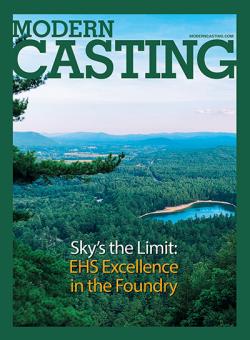 Doing Safety Differently
: Traditional safety programs are not working for foundries, and the answer is not more rules. Rather, it's more
context and learning.
Problems Solved. Collaborative Award-Winners Tell Their Stories
: Safer people, cleaner environment, capital conserved––such are the results when a foundry's team members are empowered to think, talk, and act for the good of the company. AFS spotlights five exemplary corporate members that took home EHS awards in 2021.