‹ Back to Columns
Industry 4.0 Meets the Modern Foundry
What will a leading-edge foundry look like in three to five years?" is more than just an intriguing topic. It's also top of mind to foundry owners, CEOs, COOs, plant managers and finance directors who are concerned with maintaining both the sustainability and profitability of their facilities in the near and long term.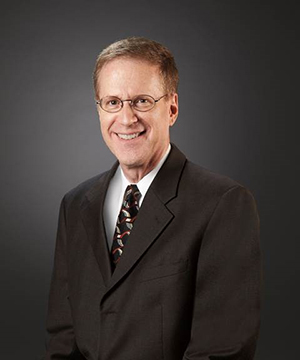 Looking forward, these leaders are evaluating the results of investments they have already made and how their foundries are using, as well as interpreting, the data now at their disposal. Simultaneously, they are evaluating what additional technology and automation investments to make, and when to make them, in order to remain competitive as well as to meet the needs of their current and future customers.
Foundry leaders will want to carve out some time to join the American Foundry Society (AFS) for its first-ever "Foundry Industry 4.0" event. AFS has put together an interdisciplinary agenda and speaker list unlike anything it has ever done before. The virtual conference runs June 7-10 with on-demand access to video presentations for several weeks thereafter.
David Vasko, director of Advanced Technology at Rockwell Automation, will deliver one of three Keynote Addresses, his on the topic of "Current Trends in Manufacturing 4.0." A second Keynote will focus on "The Future of Work" in the foundry industry and will be presented by Diran Apelian from the University of California, Irvine. The third Keynote is on an equally timely topic, the intersection between cybersecurity and digital manufacturing. Delivering those remarks will be Federico Sciammarella, the president of Chicago-based MxD (Manufacturing X Digital), which in partnership with the Defense Department equips factories with digital tools and expertise.  
As foundry leaders scan the business technology landscape, there is value in understanding what industry-leading companies are doing. Hicham Wazni of Howmet Aerospace will present on "Culturizing the Smart Process." David Wang, the CEO of Beet Analytics, will describe what innovative manufacturers are doing to leverage artificial intelligence (AI). Other presentations will 
address wearable robotics and biometrics that are available now and in the planning stage for the future. 
There is much foundry-specific content, as well. Peter Reich, who is director at AFS Corporate Member Laempe Reich and immediate past president of AFS, will speak on "Augmented Reality for Equipment Maintenance and Training." Wil Tinker, president of AFS Corporate Member Tinker Omega Sinto, will speak about "Using Industry 4.0 in the No-Bake Foundry." Dennis Janitza of AFS Corporate Member Norican Digital Lab, will discuss a compelling case study. Heather Woodworth of Lockheed Martin will detail the Fortune 500 company's future vision for the foundries from which it procures castings. David Weiss, at AFS Corporate Member Eck Industries, chairs the AFS Technical Council, will discuss "The Foundry in a Starship: Melting and Pouring in Zero Gravity." Adam Kopper of AFS Corporate Member Mercury Marine will speak on "Working with Data to Improve Casting Quality." Mike Bartels of Tobi Pro will address "Eye-Tracking Glasses for Training Metal-Pourers." Jiten Shah of PDA LLC and a number of other experts will speak, as well. 
Given the rapid pace of change in manufacturing, AFS encourages foundry leaders to evaluate the broad array of Foundry Industry 4.0 trends as they continually equip their foundries for the future. We look forward to seeing you online June 7-10.