‹ Back to Columns
PSU Behrend Students Learning Value of Internships
What is the value of an internship program at a metalcasting facility? What does an intern do? Who benefits from an internship program? The value is immeasurable, interns help complete projects that may have been put aside because no one has had the extra time to invest in them, and internships benefit all parties involved.
One of the goals of students pursuing a career in metalcasting is putting into practice what they are learning in class or taking on a project completely out of their comfort zone.
It's one thing to read about a process and maybe even to be able to test it out in the school foundry, but it's another thing to see it in a real world situation.
Students from FEF-affiliated Penn State Behrend have learned that firsthand.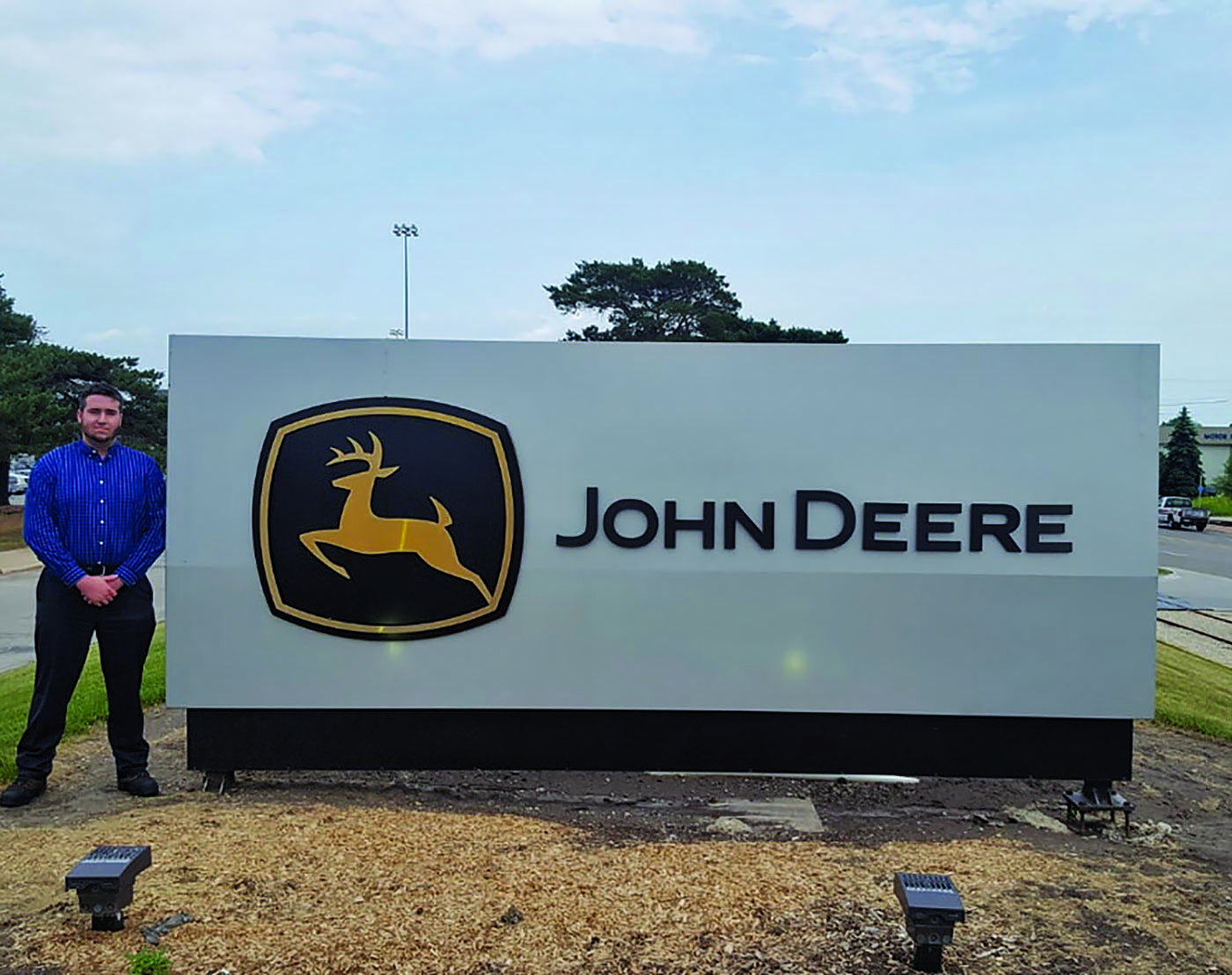 Are you thinking about replacing fork trucks with autonomous vehicles? Chris Lashway spent his internship developing a proposal that included a recommended supplier, project cost estimate and a revised department layout to accommodate the automatic guided vehicles (AGV). This project not only filled a need for the company, but he also learned a lot about emerging technologies. Lashway was offered a full-time job from his internship company, which he accepted.
Or maybe you'd like to have someone work on creating an automated system that will transfer alloys from the alloy hopper to each furnace, instead of using a bucket system. That was Kylan Bartok's assignment for his internship.
"I gained knowledge of working in a facility that can't be taught through books," said Bartok, who is on his second internship with this same company.
The main objective of Amber Nolf's internship project was to investigate how to develop both minimum hardness and tensile strength values in a cast stainless steel alloy.
"It was an experience that I'll forever be grateful for and it has prepared me to take on my full-time position (with this company)," Nolf said.
Branson Elliott worked on a project that measured the silica exposure levels in a machining department which taught him about environmental controls for facilities and solutions to limit exposure to silica dust. In addition to working on several individual projects, Austin Hankey worked on a group project to create an automatic shakeout machine to help the quality team.
The majority of FEF students participate in at least one internship prior to graduation. FEF professors have connections to many companies so they can guide a student in their choice of internship opportunities.
Not only do FEF students enjoy their internships but they are then better prepared for their first industry job following graduation. 
Click here to see this story as it appears in the July 2019 edition of Modern Casting.