‹ Back to Columns
Preparing Now for Changing Economic Conditions
At CastExpo last month, numerous metalcasters told us that business remains strong, and that in some cases, it is all that their foundry can do to keep up with demand. At the American Foundry Society (AFS), we celebrate that success and advocate in Washington D.C. for public policies conducive to keeping the manufacturing economy robust and increasing long-term demand for castings.
Counterintuitively, now is the optimal time to prepare for the next economic slowdown, when orders are slower to arrive. Jack Welch, who led General Electric in its glory days, advised, "Change before you have to." His point was that when we have to make a change, our options may be limited. When we plan ahead for change, we can consider more options, consult the right people, intentionally bring stakeholders into the discussion, and select the best timing. The metalcasters who do so will be best positioned to weather the next slowdown. Here are five key areas to consider:
Investments in Technology. The skills shortage is here to stay. Foundries are struggling to hire and retain reliable employees for a number of positions, and this challenge is likely to remain even if the economy becomes sluggish. Investments to improve process efficiency, reduce defects, and automate difficult-to-staff functions are likely to pay off. Many foundry suppliers unveiled new technologies this year in time for CastExpo and GIFA. Combined with low interest rates and current tax policy, it is a great time to invest in your foundry's plant and equipment.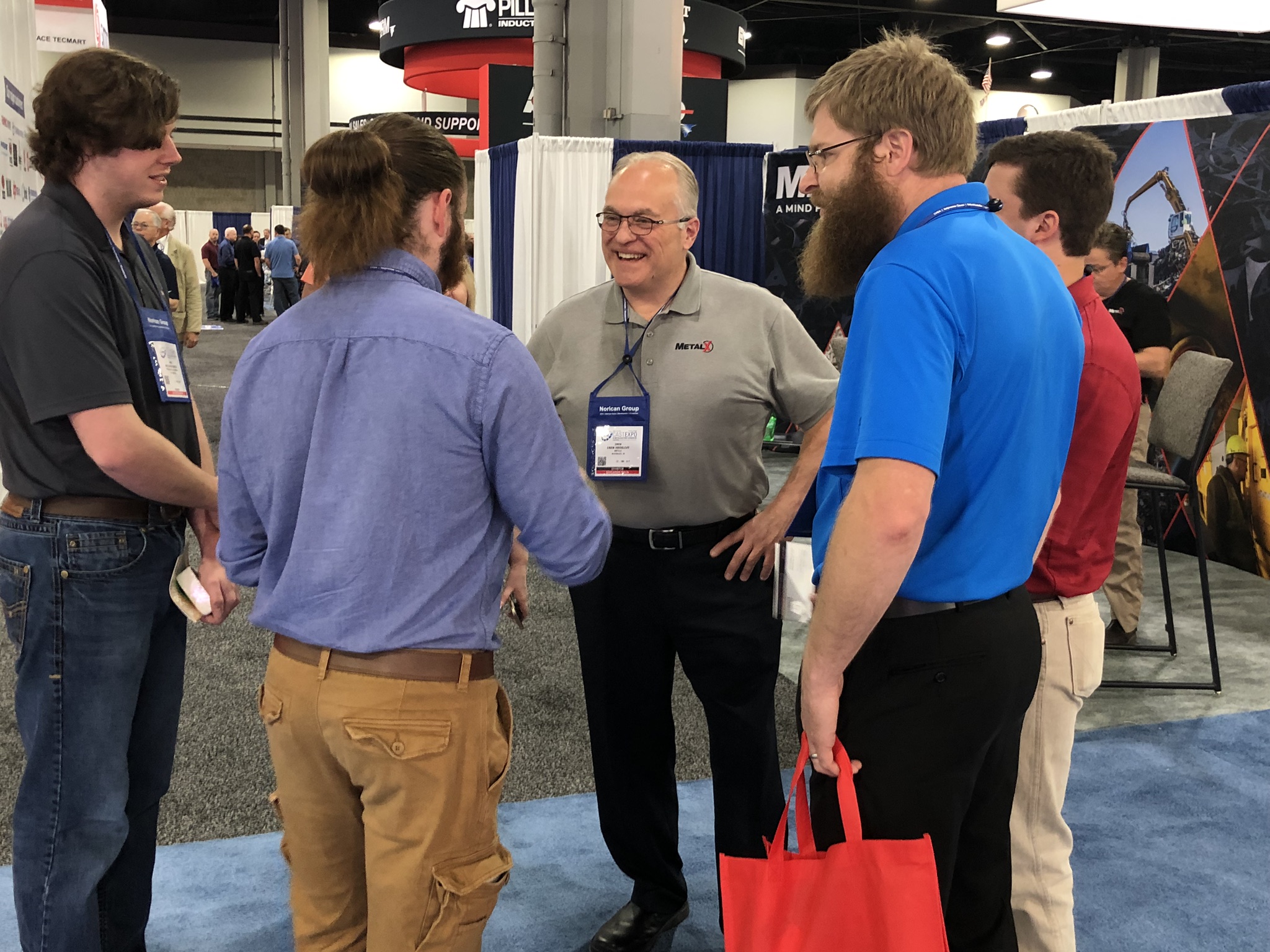 Reshoring. According to Harry Moser of the Reshoring Initiative, 2018 was the second-best year on record for reshoring with 136,000 jobs created due to reshoring and foreign direct investment. Moser's organization offers an online toolkit that can help you and your potential customers calculate the Total Cost of Ownership (TCO). In many cases, the TCO shows it makes sense to return production from overseas—which could be welcome business if the economy slows by 2020 as projected by many economists.
Conversions. More than likely, a share of your existing business already comes from prior conversions to castings from other forms of production. Metal Casting Design & Purchasing magazine constantly reminds parts buyers and designers that conversions can improve quality, shorten cycle times, and offer stable costs for certain products. Foundries should reaffirm that their sales representatives are ready to engage in conversions-related discussions. The Technical Services Division of AFS stands ready to answer basic questions related to conversions.
Export Markets. As with reshoring and conversions, exporting allows foundries to "grow the economic pie" rather than strictly battle with other foundries over market share. Resources are also available to help you determine if your castings would be competitive in export markets. A good place for U.S. foundries to start such conversations is the U.S. Commercial Service, which has offices in 106 U.S. cities. Details can be found at Export.gov.  
Cultivating Your Foundry's Brand. As the economy moderates, the size and frequency of incoming orders becomes more difficult to project. Keeping your foundry's name in front of potential customers truly is essential. Metal Casting Design & Purchasing magazine and website offer the most efficient way to keep more than 13,000 parts buyers, specifiers and designers aware of your foundry's capabilities. You can tout your foundry's specialties, post promotional videos on our high-visibility MCDP site, and announce new equipment purchases. Contact Ben Yates at 800-537-4237 to explore these print and digital advertising options. Participating in trade shows and calling on past customers to keep the lines of communication open are other worthwhile steps.
This late in the economic cycle, predictions become even more difficult to make with any accuracy. The Conference Board sees GDP growth moderating from 2.9% to 2.6% to 2.2% over a three-year period through 2020—in effect, an economic "soft landing"—barring any unforeseen shocks. AFS reminds foundry leaders that now is the optimal time to take steps to be prepared for 2020 and beyond. 
Click here to see this story as it appears in the May 2019 issue of Modern Casting.