Workforce group awards Oil City Iron Works Small Employer of the Year
AFS Corporate Member Oil City Iron Works, Inc. was awarded Small Employer of the Year by Workforce Solutions for North Central Texas (WSNCT). The company is in its 137th year of business.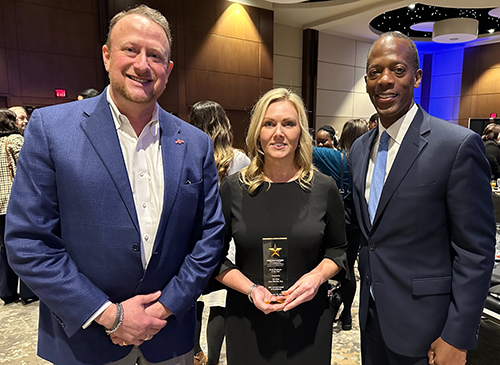 The Small Employer of the Year Award honors a small private-sector employer whose efforts and initiatives have an extraordinary effect on the state of Texas, workers, other employers, and the communities in which the employer does business. The award honors a small business (fewer than five hundred employees) that is a customer of the workforce system and that has created or used innovative approaches to best support the mission of the Texas workforce system to help keep Texas competitive in the global economy. 
Oil City was recognized for taking positive initiatives that include workforce development and job creation, community involvement, activities with students, schools, colleges, training providers, and workforce education or development programs.