‹ Back to Columns
Critical Minerals: Making Up for Lost Time
Not long ago, a major daily newspaper ran a surprisingly lengthy article about a proposed copper mine that has been in the planning stages for years, only to be held up due to regulatory and legal challenges. Extensive column inches were devoted to environmental considerations, historic uses of the land, and arguably some NIMBY considerations. Sadly, for such a long article, there was no mention of copper being called "the cornerstone of the EV revolution," and no reference to why Americans need ample supplies of copper for applications like anode current collection, charging stations and electrical grid infrastructure, and antimicrobial surfaces, as well as pipes, tools, and other copper castings.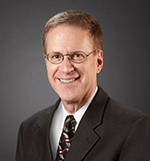 The article's astounding oversight illustrates the broader issue: The dangerous gaps in our national critical minerals supply chain. At the recent AFS Government Affairs Fly-In in Washington, which is highlighted in this edition of Modern Casting, attendees heard from three speakers on this topic. Two are senior officials at the U.S. Department of Commerce while the third, Duncan Wood, Ph.D., is a vice president at the Woodrow Wilson Center.  On the second day of the Fly-In, AFS members pressed more than 60 members of Congress on the need for reliable supplies of critical materials and energy. 
As the Wilson Center noted in a recent report, "The U.S. must face the ever-rising demand for critical minerals while constrained by underinvestment in mining, processing, infrastructure, and human capital ... and must compete on a global basis against China and the EU for access to critical minerals." Indeed, whereas some countries have vastly expanded their control of mineral mining and processing, our country has bogged down the process with endless permitting requirements, appeals, and other legal challenges.  
Demand for key minerals is expected to grow exponentially, leaving the U.S. increasingly dependent on unreliable supply chains. Consider the following:
China is responsible for 65% of rare earth elements extraction and 85% of the processing.
The U.S. has only one lithium mine. Australia, China, and South America are the major sources and it's widely acknowledged the world is not bringing enough lithium to the market.
Cobalt, which is vital to lithium-ion batteries, is found in various parts of the world, but Chinese-owned companies control more than 70% of the world's cobalt mining. Only about 1% of cobalt comes from U.S. sources. 
Ample, reliable supplies of copper and nickel are also integral to U.S. national security, economic security, and the anticipated global energy transition. 
The Wilson Center recommends what it calls "a mosaic approach" to this growing challenge. It calls for short-term actions including (1) streamlining regulatory and permitting processes; (2) working with allied nations to develop resources and processing, with the understanding that not all of these materials can come from the U.S. in sufficient supplies to meet our needs; (3) accepting the geopolitical and climate implications of the critical materials industry; and (4) improving the image of the mining industry. It calls for longer-term strategies including (5) graduating more mining engineers, (6) developing new technologies, and (7) building critical minerals stockpiles, much the way we have a strategic petroleum reserve. 
AFS is also lobbying for many of these same recommendations. We call upon the Biden Administration and Congress to speed the adoption of these critically important reforms. Few issues are more urgent or more important.    
Click here to read the column in the July 2022 digital edition.