‹ Back to Columns
Key Trends Affecting Foundries
As the new year progresses, several key business trends are impacting metalcasters' operations and profitability. This month's column examines some of those trends.
On a positive note, the demand for castings remains at a high level. Several sub-trends are fueling that demand. One is healthy levels of capital investment across a number of industries. Bank of America in February reported preliminary data showing an 18% year-over-year increase in capital spending.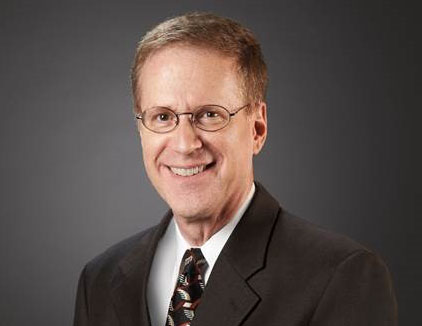 Another factor is the infrastructure spending that will occur over the next several years, ranging from highways and bridges to water systems and ports, thanks to legislation enacted in 2021. Advocacy work by AFS and other industry associations helped include stronger Buy-America provisions in the bill, reflecting the conviction that when tax dollars are involved, the materials used should be American-made. 
Another encouraging sub-trend relates to reshoring. AFS is a charter sponsor of The Reshoring Initiative, whose mission is to promote reshoring and foreign direct investment. The Initiative's CEO, Harry Moser, will be speaking at CastExpo in Columbus, Ohio, in April as part of CastExpo's "Casting Buyer & Designer Track." According to Harry, "The pandemic has spurred a national push to strengthen the domestic supply chain, especially of essential products, driving reshoring numbers higher." Reshoring and foreign direct investment job announcements for 2021 were at record levels. 
In a mid-2021 AFS Metalcasters Quarterly Outlook Survey, 54% of foundries said they had already received orders related to reshoring, and another 20% said they were pursuing reshoring opportunities. Only a quarter of responding foundries said that reshoring was not a part of their business-development plans. The trade deficit is not going to disappear anytime soon but bringing more critical manufacturing back home—project by project—provides enormous benefits for supply-chain resilience and the demand for castings.  
What is remarkable about the positive business outlook is that most foundries are optimistic about 2022 despite major challenges. The worker shortage remains a huge problem, especially in regions where competition for workers is fiercest. Supply-chain interruptions affect foundries at both the supply and demand level. Inflation is now at a 40-year high. 
Those challenges, in turn, are contributing to another trend, relating to increased investment at many foundries. From greenfield foundries and expansions to investments in molding, melting, finishing, and front-office technologies, we are seeing a wave of foundry investment. 
Strong demand for castings is driving the need for operational efficiency. Foundries are automating work that is difficult to staff. Industry 4.0 investments are making foundries "smarter." The combination of low interest rates and the prospect of a less accommodating monetary policy going forward—JP Morgan Chase CEO Jamie Dimon has predicted seven rate increases—has convinced many metalcasters that now is the time to invest. 
Foundry leaders should expect volatile economic conditions with so many unpredictable dynamics in play. Nonetheless, 2022 promises to be a very strong year for casting sales.     
Click here to read the column in the March 2022 digital edition of Modern Casting.