‹ Back to Columns
A Culture of Safety in the Foundry
The safety record of America's manufacturing plants in general, and metalcasting facilities in particular, has improved markedly over recent decades. These improvements reflect the tremendous amounts of time, training, and money that have been invested.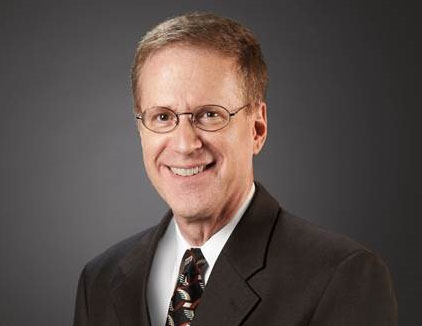 The improvements also reflect an evolution in how foundry leadership views safety. Decades ago, it was often seen simply as hazard elimination and regulatory compliance coupled with some training for new employees. Today, many if not most metalcasting leaders are embracing the view that "a culture of safety" is essential. This includes ongoing safety training and continual communication. 
Consistent with that viewpoint, there is a sense that foundry safety can and must continue to improve. AFS is implementing a multi-year focus on helping foundries achieve their best safety record. 
In September 2021, AFS presented the session "Safety From the CEO Perspective." The panelists—Angela Dine Schmeisser (St. Mary's Foundry), Tom Teske (EJ), Matt Fetter (Metal Technologies Inc.) and Ted Schorn (Enkei America)—emphasized that the focus on optimal safety must begin at the top. Each spoke to the need to make safety the first priority at the foundry, and each shared personal stories and examples to illustrate this point. The CEO session, which was moderated by AFS Safety Committee Chair Brent Charlton (Metal Technologies) was extraordinarily well received; so much so that conference organizers allowed it to run a few minutes long to take in as much panelist insight and audience interaction as possible. 
In October, the annual Environment, Safety and Health Conference was held in Birmingham, Alabama, providing the more than 100 participants with deep insight into safety best practices, current trends, and regulatory compliance matters. AFS's Washington D.C.-based lobbyist, Stephanie Salmon, delivered an up-to-the-minute report from the nation's capital.  
On Dec. 7, AFS will present a Members-Only Webinar on the topic of "2020 Safety Data and the Year of COVID: What Does It Tell Foundries?" Ted Schorn, who follows OSHA's statistics closely, will present a deep-dive look at the new statistics, comparing metalcasting's record with other manufacturing processes, as well as trends among different subcategories of metalcasting. Anyone with an individual or corporate membership can attend this webinar, and we encourage every foundry to have someone on the webinar on Dec. 7 or to view it after it is archived. 
Consistent with this emphasis, in February 2022, a special supplement to Modern Casting will be devoted to safety, health and the environment. Editor Shannon Wetzel is working closely with the AFS EHS Division leaders to pack as much information and perspective into that supplement as possible. Suppliers of EHS equipment and resources are invited to advertise. 
The 2022 AFS EHS Conference is already scheduled for October 4-6, 2022 in Milwaukee. We encourage safety and environmental professionals to mark their calendars and plan to attend. 
To support ongoing safety excellence, we encourage foundries to designate a representative to serve on the Safety Committee. Ray Ostrowski, the Chair of the AFS Environment, Safety and Health Division, put it this way: "Participating in the AFS Safety Committee is one of the best steps every foundry can take in order to optimize safety, learn from others, and help our industry continually improve our safety record." Interested parties can contact Kim Perna at kperna@afsinc.org to explore joining the Safety Committee. Working together, we can all develop and nurture a culture of safety.    
Click here to read this column in the digital edition of November 2021 Modern Casting.