‹ Back to Columns
Labor Shortages Remain a Challenge
New survey data confirms what most Modern Casting readers are experiencing first-hand: Attracting and retaining workers is again a major challenge. This situation has implications not only for each foundry but also for the nascent industrial recovery.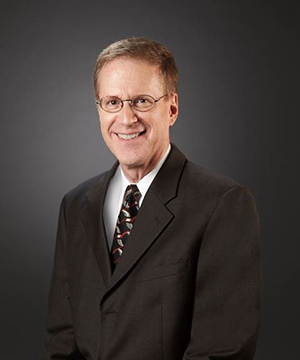 Documenting the Challenge. Let's start with the survey data: The first-ever AFS Metalcasters Quarterly Outlook Survey conducted in mid-November asked metalcasting leaders to select up to three challenges from the 11 options listed in the accompanying graph. Labor Shortages were cited by two-thirds of respondents. Only one other selection—Demand for Castings—was cited by a majority of foundry leaders. 
The skills shortage has affected foundries for years but the magnitude of the challenge diminished temporarily in late 2019 and early 2020, and even more so as pandemic-related production slowdowns were implemented in the spring of 2020. But several factors revived the labor shortage over the summer. One was government policies that often made it more attractive for workers to delay returning to the workplace. These policies were in place just as foundries began seeing a normalization of incoming orders. Add in the absenteeism associated with workers who are experiencing COVID-19, self-quarantining, or caring for loved ones, and it's easy to see the backstory behind the survey results.
This pattern is playing out in many fields. The Institute for Supply Management's Manufacturing Purchasing Manager Index reached 57.5 in November; 50 or more means positive momentum. But if manufacturers are not able to meet incoming orders through existing staff, overtime work or new hires, then the entire economic recovery could be slowed, with a ripple effect through numerous industries. 
Forward-Thinking Responses. We spoke with a number of industry leaders about how foundries can respond. In the short term, leaders suggest remaining visible in the local community through social media and job-board websites. Emphasize that you are offering not only attractive jobs but the potential for rewarding careers. (The American Foundry Society has a number of videos and other resources with the "We Love Metalcasting" theme that can be helpful.) Ensure that key employees are well trained and recognized for their excellence. Planning for overtime work will also be a viable response at some facilities. Longer term, since labor shortages are a long-term phenomenon, they recommend evaluating and implementing technology initiatives that boost plant efficiency while diminishing reliance on difficult-to-fill job categories.  
AFS is partnering with our 900-plus Corporate Members on these challenges. AFS is advocating in Washington for policies that revive economic growth, boost infrastructure investment, and encourage job training. The AFS Institute is now offering nearly all of its state-of-the art metalcasting curriculum on Zoom with live instruction, allowing workers to complete courses without having to leave the foundry.  Finally, AFS is communicating to target audiences (including job seekers, students, educators and community leaders) the excellent careers available in modern metalcasting. Together, we can make 2021 a year of progress on multiple business fronts.