GM secures lithium source with $650 million investment, supply agreement
General Motors Co. and Lithium Americas Corp. plan to jointly develop the Thacker Pass mine in Nevada, the largest known source of lithium in the U.S. and the third largest in the world. Under their agreement, GM will make a $650 million equity investment in Lithium Americas—the largest-ever investment by an automaker to produce battery raw materials.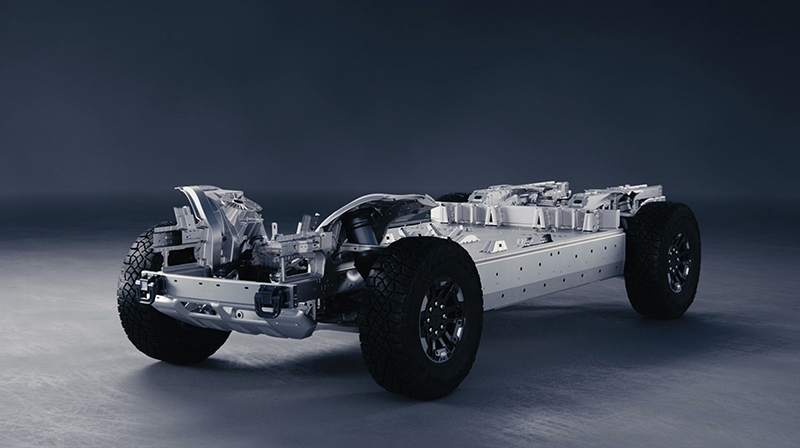 Lithium Americas estimates the lithium extracted and processed from the project can support production of up to 1 million EVs per year. Lithium carbonate from Thacker Pass will be used in GM's proprietary Ultium battery cells. Lithium is a key material in lithium-ion batteries and stands up well to repeated charging and discharging (including enabling fast charging), delivers higher energy density, and offers more usable capacity than other battery types.
GM is launching a broad portfolio of trucks, SUVs, luxury vehicles and light commercial vehicles using the Ultium Platform, including the GMC HUMMER EV Pickup and SUV, GMC Sierra EV, Cadillac LYRIQ, Cadillac CELESTIQ, Chevrolet Silverado EV, Chevrolet Blazer EV, Chevrolet Equinox EV, BrightDrop Zevo 400 and BrightDrop Zevo 600. 
"GM has secured all the battery material we need to build more than 1 million EVs annually in North America in 2025 and our future production will increasingly draw from domestic resources like the site in Nevada we're developing with Lithium Americas," said GM Chair and CEO Mary Barra. "Direct sourcing critical EV raw materials and components from suppliers in North America and free-trade-agreement countries helps make our supply chain more secure, helps us manage cell costs, and creates jobs."
Lithium Americas President and CEO Jonathan Evans said, "The agreement with GM is a major milestone in moving Thacker Pass toward production, while setting a foundation for the separation of our U.S. and Argentine businesses. This relationship underscores our commitment to develop a sustainable domestic lithium supply chain for electric vehicles. We are pleased to have GM as our largest investor, and we look forward to working together to accelerate the energy transition while spurring job creation and economic growth in America."
Production at Thacker Pass is projected to begin in the second half of 2026. 
GM has announced four U.S. cell plants with annual capacity of 160 gigawatt hours, including the Ultium Cells joint venture plant with LG Energy Solution in Warren, Ohio, which is in production, and additional JV sites in Spring Hill, Tennessee, and Lansing, Michigan, that are scheduled to open in 2023 and 2024, respectively. The first three Ultium Cells plants are expected to create 6,000 jobs in construction and 5,000 in operations. The automaker is building EVs in two Michigan plants, one Tennessee plant and one Ontario plant, and its suppliers are investing to create a robust North America-focused supply chain for EV raw materials, processed material, and components, with major projects under way in California, Texas, Ohio and Quebec.