Smith & Richardson celebrating 100 years
In 1921, a salesman for the foundry industry, also an engineer, launched Smith & Richardson Inc. (Geneva, Illinois) to manufacture one product––a chaplet for use in casting. Since then, leveraging the founder's skills in sales, marketing and technical expertise, AFS Corporate Member S&R has grown into a leading ISO 9001:2015-certified manufacturer of precision-machined parts and the only chaplet manufacturer in the world with multiple locations.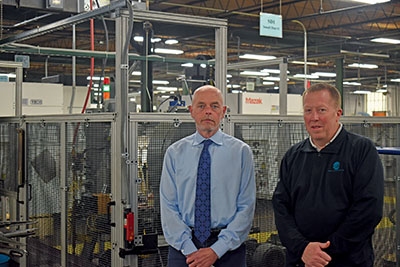 That original chaplet product succeeded and opened the door to opportunities to diversify into other related parts and processes. S&R subsequently built the industry's largest, most diverse product line and can now supply every type of part the foundry industry requires. Yet it continued to add more products as it moved forward.
"Our growth has been guided by two principles," said current president and co-owner Richard Hoster. "We invest in ourselves and we make everything we sell."
In the 1980s, the company was sold to the Cowen and Gust families, who instituted a program of strategic planning. This led to S&R diversifying and entering the machining industry, which also gave the company the ability to produce other products such as triple head chaplets, pins, bushings, and core vents for the industry.  In the early 1990s, company ownership was transferred to the Cowen and Hoster families.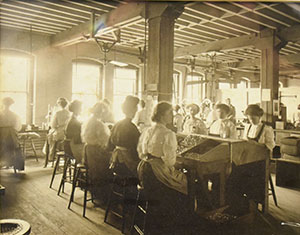 During the 2000s' rise of industrial China, many competitors began to move manufacturing there. S&R saw China and the rest of Asia as a growing market as well, and it established a manufacturing facility there to serve the Asian market directly, rather than from thousands of miles away in the U.S. While many companies later brought their manufacturing back onshore, citing shipping and communication problems, S&R continues to serve its Asian customers efficiently from its Taicang manufacturing facility.
That decision, to serve diverse markets in Asia and the West through separate sources, has differentiated S&R from its competitors. Serving multiple markets means that product demand is strong. S&R continues to produce chaplets for casting, but also machined parts for customers in other manufacturing segments. It has developed a large distribution network for its products to all these segments. The company also supports the trade associations in each of the industries it serves.
S&R continues to invest not only in new technology and equipment, but also heavily in its people and their training, solidifying its talent base. Its commitment to sharing information freely within the company has created a strong, well-integrated organization able to adapt to changes in demand and developments in technology.