Duane Rice: The Man With the Motorcycle That Tells a Story
If you've been to a metalcasting trade show in the last few years, you've probably seen the motorcycle.
In front of AFS Corporate Member Pier Foundry & Pattern Shop's (St. Paul, Minnesota) booth is a unique ride. Already a beautiful testament to American manufacturing, in 2013 the Harley-Davidson was custom-built by Duane Rice and features imagery of the metalcasting facility.
"I think it shows the foundry side of the world, the molding equipment, and the story behind the foundry," Rice said of the motorcycle, which has cost him $63,000. "The foundry is my passion. There's no doubt about that. Otherwise, I wouldn't have done it."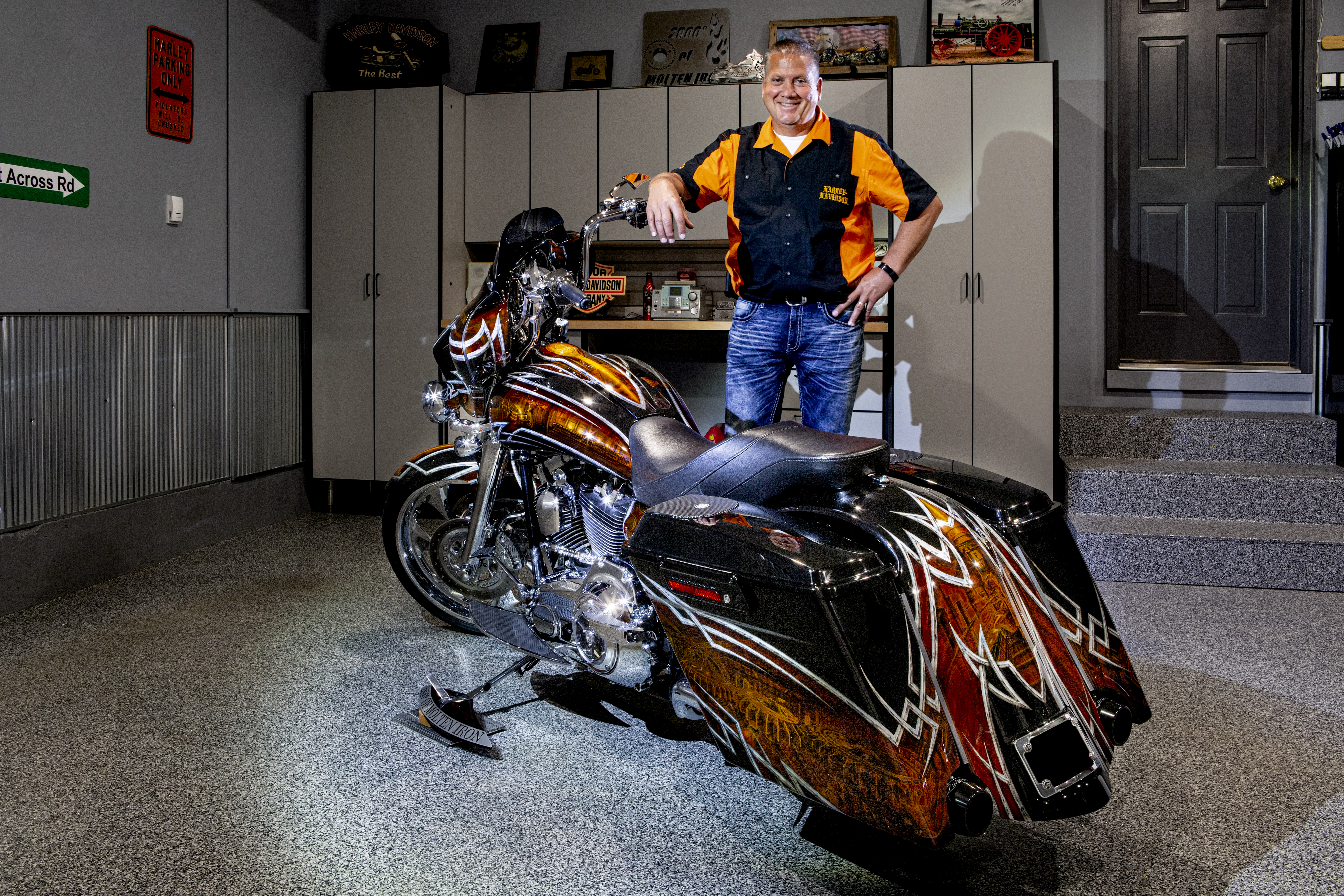 Rice, a sales specialist, has worked at Pier since 1986, serving under three of the four generations of the company's ownership.
Rice's gratitude and respect toward the ownership came to mind when it was time to decide on a custom paint job. During the process, Rice was asked by an artist what he likes to do, and he said "work." From that, the artist wanted to know what Rice does for a living, and Rice said he works at the St. Paul-based foundry and provided information and photos of the facility.
PHOTO GALLERY: Duane Rice and his custom motorcycle
The bike was purchased from St. Croix Harley-Davidson in New Richmond, Wisconsin. The paint job was done by Automotive Tattoos in Eau Claire, Wisconsin. The process took six months, and Rice picked up the bike in March 2014. He displayed it at the Donnie Smith Bike Show, where the motorcycle, 2800 Molten Iron, took first place (Best in Class).
"Ever since then, it just took off," said Rice, who added the motorcycle has 22,000 miles.
For obvious reasons, the motorcycle is a conversation starter. Rice said he always gets "quite a few comments" and some people recognize what it is right away.
"That means they either work in a foundry or they're buying castings," Rice said. "The other ones are blown away with the paint work and that the whole bike tells a story. That's the biggest comment I get."
The bike, which Rice owns, is also a benefit for Pier. Rice said people are surprised to learn he doesn't own Pier, but an is employee who has pride in his company.
"It's absolutely been worth it," Rice said. 
Click here to see this story as it appears in the August 2019 issue of Modern Casting.