EJ hosts open house for new facility
AFS Corporate Member EJ hosted a private open house for its new greenfield foundry in Warner Township, near Elmira, Michigan.
In a news release, the company said "the new (facility) will allow EJ, previously known as East Jordan Iron Works, Inc., to remain competitive, grow the business, and retain 340 jobs in Northern Michigan."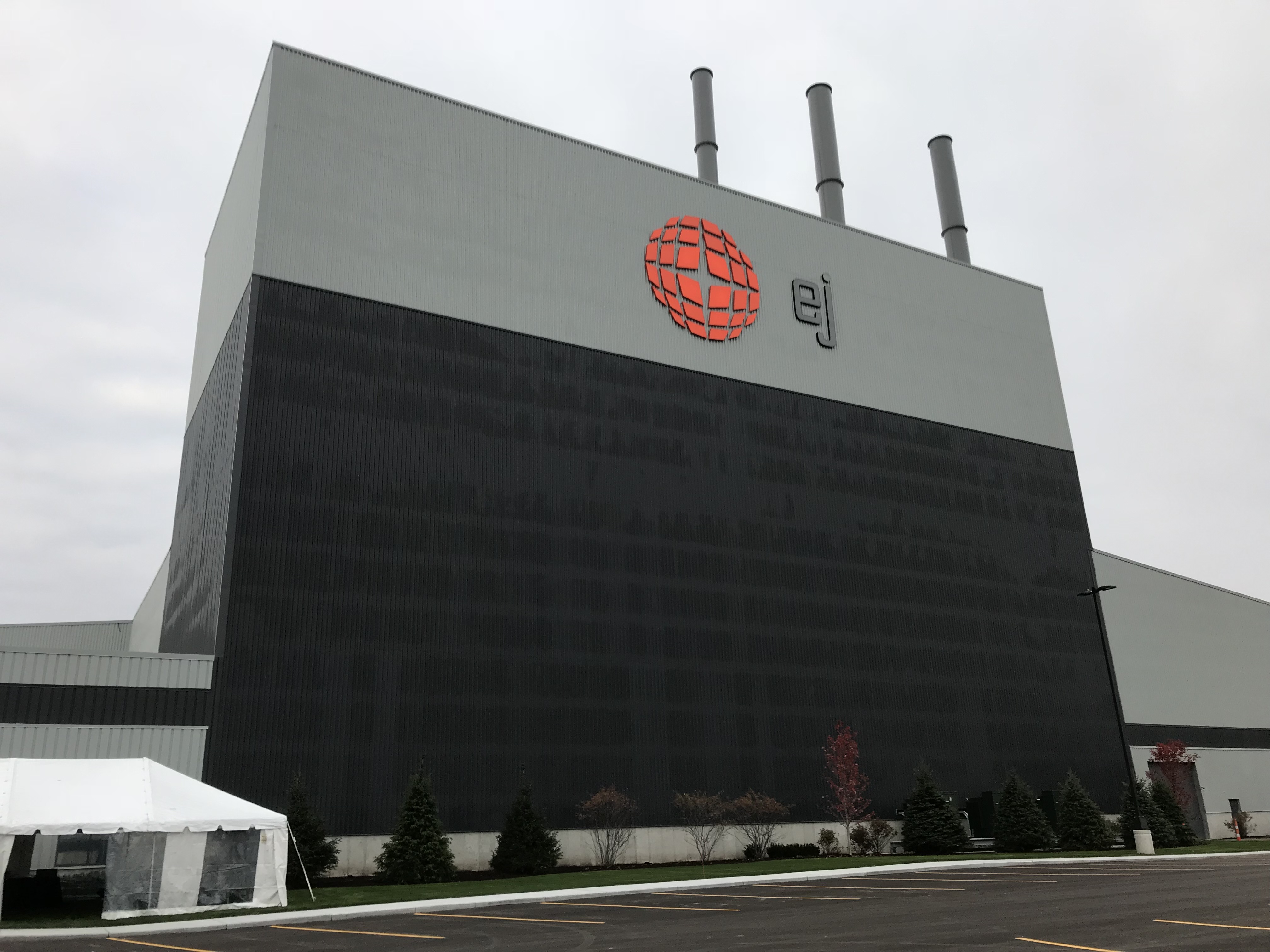 The 200-acre site in Warner Township has been under construction since February 2017, and is slated to begin production in November. The new foundry is 14 miles from their current manufacturing facility in East Jordan.
"EJ is proud to continue to keep manufacturing in Northern Michigan and to be able to retain employment," the company said.
"In just a few weeks, the foundry will be in production, producing some of the highest quality infrastructure access solutions in the world," said Tracy Malpass, president, EJ. "This facility is the single largest investment undertaken by our company."
Attendees were provided a tour of the facility. Over the following weekend, over 1,200 EJ retirees, employees and family members received a first-hand look at the facility. "On behalf of the employees and our valued customers, we thank the shareholders for their reinvestment in the company, which will service us well in the long-term," said Tom Teske, vice president and general manager, EJ.
The ceremony was attended by fourth, fifth, and sixth generation members of the Malpass family, as well as many state and local dignitaries, which included U.S. Congressman Jack Bergman, State Representative Tristan Cole, State Senator Wayne Schmidt, and Brandon Fewins on behalf of U.S. Senator Debbie Stabenow.
EJ is 100% owned by descendants of William E. Malpass, and members of the family continue to be active in managing the business.