‹ Back to Columns
The Worker Shortage: What's Working and What's Not
Several months ago, the report came across my Internet news feed that William Brock had passed away at the age of 90. I spoke with Brock on several occasions, and he was always a gentleman. Brock had an impactful career as a U.S. senator from Tennessee, chairman of the Republican National Committee, U.S. Trade Representative and Secretary of Labor.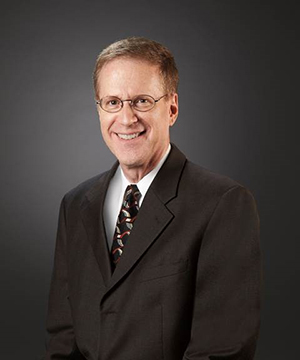 It was in the latter role that many remember him most, for in the late 1980s, he oversaw the development and release of what came to be known informally as "the Brock report." It was mostly a demographics study, which examined the inevitable aging of the baby boom generation, the erosion in apprenticeship programs, and the gradual shift in young people's career choices to vocations other than manufacturing. The report forecasted that the United States would face a severe worker shortage in fields such as manufacturing in the coming decades.
The Brock report could not have been more correct. As I interact with my foundry association counterparts in Europe, China and India, they too are seeing worker shortages, though perhaps not to the same degree as in North America, where the situation has reached emergency levels. Worker shortages have topped the list of foundry leaders' concerns in each of the last three Metalcasters Quarterly Outlook Surveys.
This month's column is devoted to what is working—and what isn't—at North American foundries. Our survey broke down the challenge into two parts—attracting reliable workers and then retaining them.
On the attraction side, the survey examined 13 approaches. In terms of raising wages, 40% said it had a positive impact, while 43% said the impact was unclear; the remaining 16% had yet to try it. Flex-time is working well at a lot of the foundries that are employing it, but many metalcasters continue to find it impractical for their operations. Referral bonuses have had an unclear impact at two-thirds of the foundries that have tried them. More than 90% of those with prison work agreements said the impact has been unclear or negative. While some foundries are waiving drug tests, only 33% of those who have done so say it's had a positive impact, and 42% of foundries have no desire to try it. Summer student workers often seem to work out well, though only in the short term. 
There may be more promising news on the retention side. While most foundries have more experience with workers quitting during the first days or weeks than they care to recount, some strategies seem to be working. Good attendance bonuses may be among the most promising, proving effective by a three-to-two margin among those who are deploying them. Another strategy involves training. Of the 80% of foundries that have boosted training, almost half say it has had a positive impact on retention, and almost none have seen a negative impact. 
Anecdotally, some foundry leaders say that nothing works better than having managers spend time with workers on the foundry floor. This is a management tactic that has been employed at least since the 1970s when Hewlett-Packard gained broad acclaim for its use. Tom Peters picked up on the theme in 1982 in the book, "In Search of Excellence: Lessons from America's Best-Run Companies." How to employ this at 21st century foundries? Greet workers at the beginning of shifts. Check in mid-shift to see how things are going. Provide pizza or sandwich meals on weekend shifts. Provide mini-briefings where employees get 15-minute updates on matters such as the company's safety record, financial performance, or other topics. 
What is your foundry's experience with innovative approaches to recruiting and retaining workers? Let us know at dkurkul@afsinc.org.