Committee Q&A: Pete Gravunder
Any quality manager at a sand foundry knows how important sand and mold testing is to ensure quality castings. That's why improved testing has been a focus of the AFS Molding Methods & Materials Division, among many other issues. Modern Casting magazine spoke with Pete Gravunder, foundry technical sales at Badger Mining Corp. about his involvement in the division and on the Green Sand Committee. Gravunder has been a longtime member, and now serves as the chair of the whole division. For more information on how to join an AFS committee, visit www.afsinc.org/afs-committees.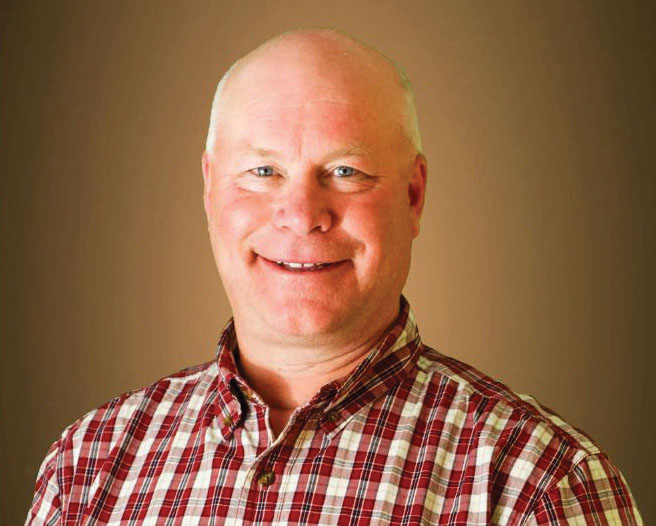 Modern Casting: What's your role in the committee and how did you get involved?
Pete Gravunder: I am the current chair of the Molding Methods & Materials Division; this committee works to ensure the seven committees within the molding division continue to meet and work on relevant molding methods projects. In 2005, I was able to join the very active Green Sand Committee. This committee has a strong membership with a lot of green sand molding experience.
MC: What is a recent contribution the committee has made to membership and the industry?
Gravunder: The Green Sand Committee has conducted many foundry sand system audits over the years. This committee likes to meet at a foundry and go through three different areas of the sand system. The audits are intended to provide suggestions on how a specific foundry could improve their green sand system. The audit findings are compiled into a report that includes best practices and is sent to the foundry once complete.
This committee also has helped with the development of the Alternative Methylene Blue Clay Test by having foundry committee members use the proposed new method at their own foundries. This group also has worked on a number of other projects, including 3-ram versus digital squeezer for creating a 2-in. specimen and PUCB Isocure core sand effects on green sand molding system.
The best part of being a member of any committee is visiting the foundries. 
MC: What foundry issues is the committee tackling right now and how? 
Gravunder: The Green Sand Committee is always looking for ways to improve a green sand system. Muller efficiency, casting defects, and free moisture in a system are usually discussed. As I stated, this group has been working on ways to test MB clay more consistently along with the effects of core sand on a green sand system. This committee does its best work while doing a sand system audit at a foundry. 
MC: How can someone become involved in the committee?
Gravunder: A person can get involved in an AFS committee by contacting AFS directly or talking with any current or past member of a committee.
MC: The Sand Casting Conference is coming up in September. Will any committee work be presented there? What are some other highlights to look forward to at the conference?  
Gravunder: Yes, the Molding Methods & Materials Division has been working on putting together the agenda for the AFS Sand Conference. This conference will be in Milwaukee on September 12-14, 2022. The agenda for this conference is nearly set, and there will be three sections including: Green Sand Casting, Chemically Bonded Casting Technology, and Environmental, Health & Safety. Committees will be presenting their findings for projects they have been working on. This event will have a lot of great speakers teaching the attendees about the improvements and case studies that were implemented within their own foundries. This conference would be a great opportunity to talk with current committee members and learn about sand casting.