Hiring Still a Challenge
Metalcasters have two choices when it comes to staffing: adapt, or move forward with potentially key spots left open.
According to employment figures released in early December, the unemployment rate is just 3.5%, while the metalcasting industry is expected to experience 1% growth in 2020.
While nobody would dispute the low unemployment is a good trend for the country, it does mean recruiters and human resources managers have a much smaller pool of workers to hire. It's not like foundries are the only manufacturers looking to fill openings. Most companies aren't just competing for business, they are also competing for workers.
That means metalcasters really have two choices: adapt, or move forward with potentially key spots left open.
"Unfortunately, one of the biggest challenges is accepting the fact that your company may not have kept up with the fast moving pace of the move from a buyer's market to a seller's market," said Joey Leonard, president of the H.S. Group and former executive with AFS Corporate Member Waupaca Foundry. "It's kind of like looking to buy a house in a seller's market.  If you want to buy a house in a seller's market, you will likely pay close to asking price, asking price and even in many markets—more than asking price.  If you don't understand the market, you'll be continuously looking at houses, making lower than market offers and never get to buy a house.  All the while, you need to live somewhere and you're renting at a high rate —because that's gone up also and you are losing out on valuable equity.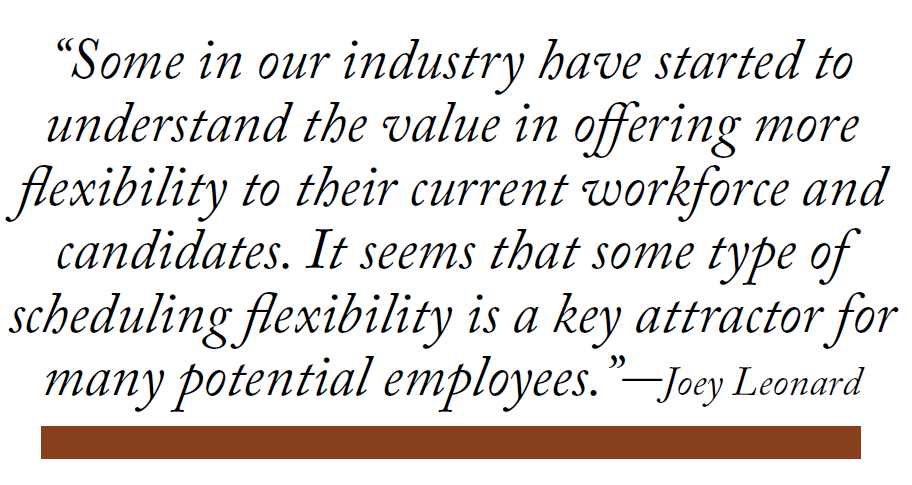 "Similarly, you need to know (and accept) what the market rate is for employees and be either willing to pay it or come up with a different plan."
According to the Bureau of Labor Statistics, there were approximately six unemployed people per job opening in 2009. Five years later, that dropped dramatically to around two unemployed people per job opening. In 2019, there were fewer than one unemployed person per job opening.
Some metalcasters have found ways to overcome the challenges of hiring. They have been creative, using both time-tested methods and new ones to keep their staffs full and robust. It's clear how important it is not to dismiss any idea as a bad idea. Even if you don't know whether it will work, there's only one way to find out.
Companies have taken that advice in many ways. There have been ride-to-work programs implemented. They've rebuilt their facilities, marketed themselves and highlighted the meaning of what foundries to produce.
Leonard said some of the larger organizations have used multiple media outlets and other resources such as social media, radio, Google ads, billboards and external recruiters.  
"Many small organizations haven't dedicated a budget to this yet and are leaving a lot on the table," Leonard said. "While there is an expense to this, there can big payoffs." 
Many modern jobs also provide flexibility. Foundries are catching on.
"Some in our industry have started to understand the value in offering more flexibility to their current workforce and candidates. It seems that some type of scheduling flexibility is a key attractor for many potential employees," Leonard said. "This could be more part time offerings or allowing for true flexibility for hours and time off for full-time employees.  While this can be a challenge with scheduling personnel, it can significantly improve your applicant pool and improve retention. There are still many employers that have not embraced this flexibility for various reasons and while they may understand that it can help attract and retain workers, they have been unable to redesign their structure to make it work."
Hiring employees is one thing. Keeping employees once they arrive is another.
Many foundries take advantage of workforce training grants when they're available. Those resources can be used to develop workers, improve productivity and competitiveness, and expand the partnerships between area technical colleges and businesses.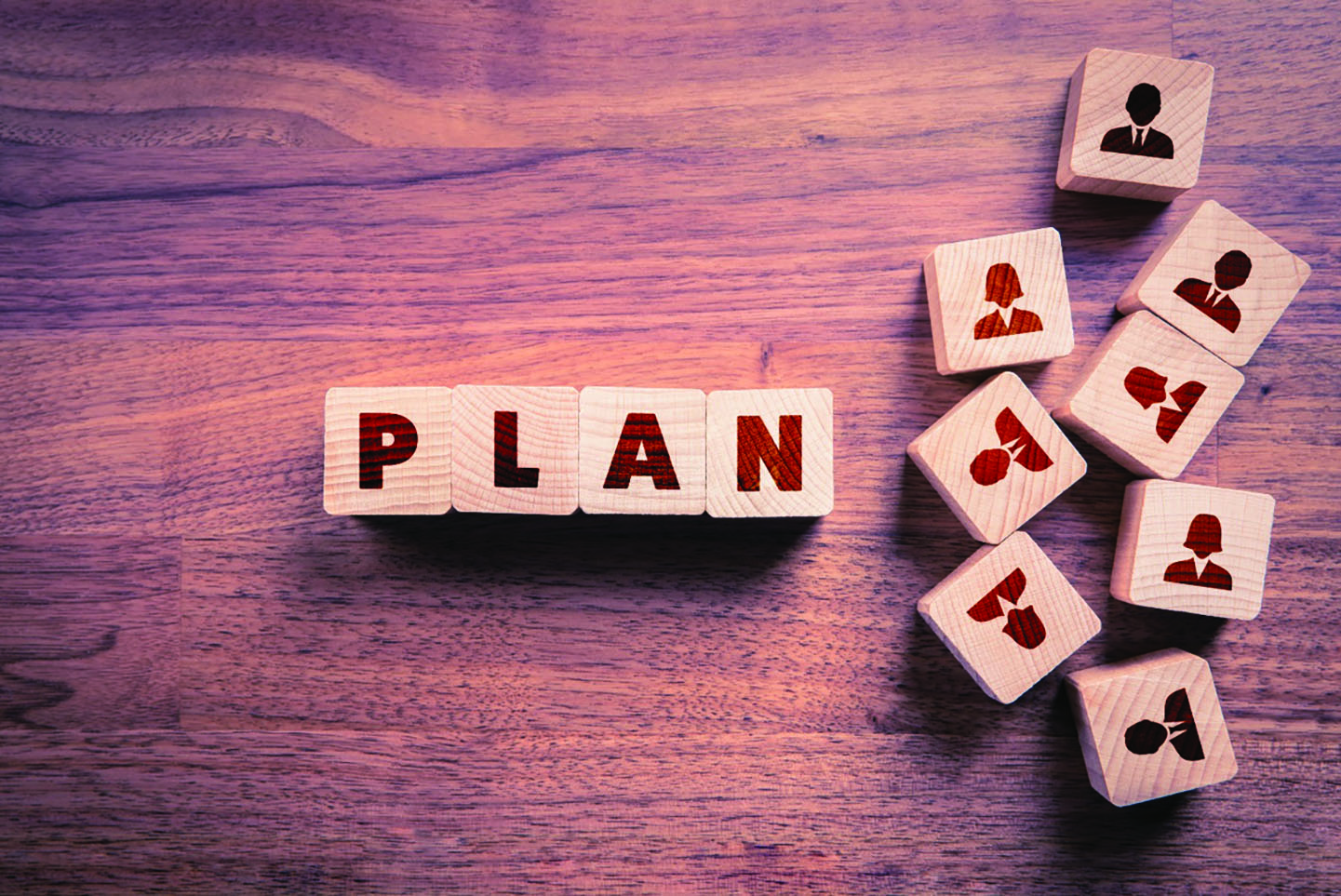 Companies can also hear ideas from supervisors and employees before they meet with representatives of area colleges and trainers to coordinate education. For example, if a foundry decides it has a large need for leadership training after workers on the foundry floor moved from being on production to supervisory roles, education could be tailored that way. That provides an opportunity to learn more about leadership, fostering growth in that area.
Other areas of training could include—but aren't limited to—effective communication and how to have conversations around hard topics effectively and make them be productive.
The feedback from employees is positive. In fact, they find it to be an eye-opening experience and can even help recruitment. The skill-based training shows through with improved skills and added productivity. Foundry skills-training leads to more effective managers, and since people tend to enjoy the opportunity to learn and to grow, a lot of leaders going into the programs are excited to learn about leadership, because they've learned on the job.
This idea leads into something Leonard stressed: developing internal candidates for growth opportunities.
"It can be an excellent alternative to recruiting outside resources," Leonard said. "There are many advantages to internal hires, including: reduced time to hire, reduced onboarding time, less cost, and strengthened employee engagement."
The challenges the industry faces in hiring were highlighted in the 2019 AFS Foundry Survey.
One question asked how capacity is defined, and 35.3% of foundry responses said it's determined by both equipment/production capabilities and the ability to hire enough personnel. Another question queried whether capacity is limited more by equipment or staffing, and 68% said staffing. Metalcasters were also asked to rank which costs they expected to increase the most in 2020: the most common answer was labor.
By now, it should be clear that staffing and labor will be a major challenge looking forward. Fine-tuning hiring practices is a must.
"More of us need to build our employment brand—we all have a 'brand' when it comes to our products. Ask yourself, 'do we have a 'brand' when it comes to employment attraction and retention?'" Leonard said.  "I know of a few metalcasters that have been working hard at building their brand and embracing who they are, and it is working."  
This article originally ran in the 2020 Metalcasting Forecast & Trends.
Click here to see this story as it appears in the February 2020 issue of Modern Casting.