CastExpo a valuable experience for students
Thanks to the generosity of AFS, 18 professors and over 150 students attended the 2019 CastExpo for free. This event allows FEF students to learn more about the metalcasting industry and network with like-minded individuals, as well as providing a valuable opportunity to talk with companies about future employment.
FEF also hosted a reception for alumni and current students. This gave the students another important opportunity to network with students from other FEF schools and former students who have gone on to make their mark in the metalcasting industry.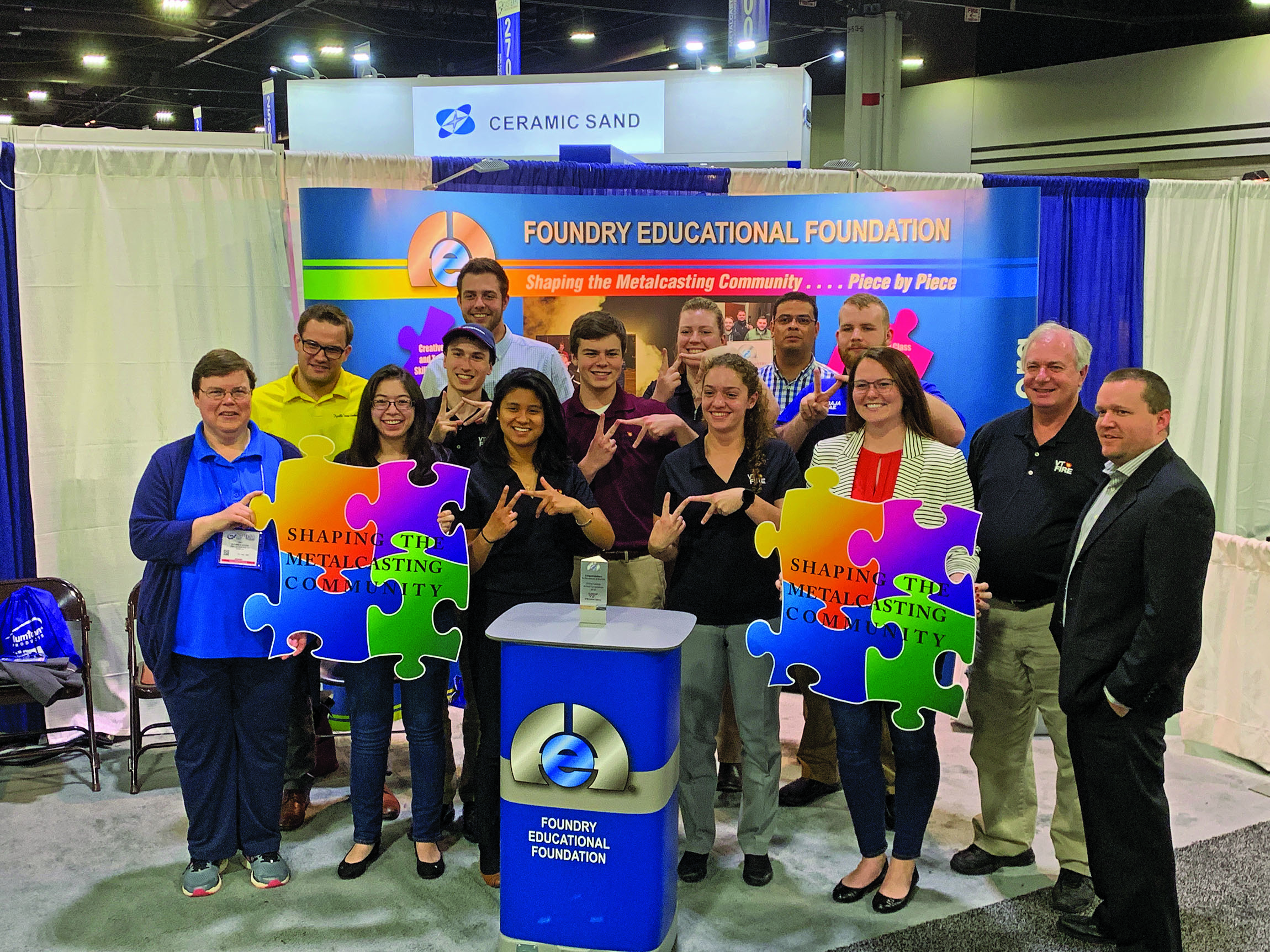 New this year was a student scavenger hunt. The goal of the scavenger hunt was to help students engage with future employers, vendors, and equipment/material providers to support a more fluid transition into the industry.
"Networking and communication have been a fundamental pillar for our industry, and this innovative concept was fruitful and enjoyable for all parties involved," FEF said in a news release.  
The winning scavenger hunt team included Pauline Tasci (Cal Poly-Pomona), Thomas Unkles (Georgia Southern), and Paulina Vega (Instituto Tecnologico de Saltillo).
Ryan Van Dyke, a student at Missouri University of Science & Technology (Rolla, Missouri), won the AFS/FEF Student Technology Contest for his project "Effect of Carbon & Aluminum in Lightweight Ultra High Strength Steels."
"It means a ton. I put a ton of work into this project over the semester. I was very busy with classes and senior design, on top of this project," Van Dyke said. "It just means a ton that I get to be able to come here and present my research and for everybody to receive it so well, and then to end up winning the competition."
Click here to see this story as it appears in the May 2019 issue of Modern Casting.