‹ Back to Columns
The Year Ahead: More Investment in North American Foundries
Throughout the $47 billion metalcasting industry, 2022 was a time of intense demand for castings and rising sales orders, coupled with significant challenges. Constant challenges to remain fully staffed and wild swings in the price of materials, components, and energy were among the key challenges, along with other supply-chain interruptions. 
Through all of the challenges, U.S. casting sales rose by an estimated 9.5% year-over-year as foundries from coast to coast impressively met our economy's massive need for highly engineered castings.
Into the new year, the demand for castings remains strong. Although home construction has slowed and automobile sales are temporarily soft, most other casting-using markets are seeing heavy demand. Additionally, the AFS-backed infrastructure investment law approved in December 2021 is generating new projects. All of that combined means healthy order books at many North American foundries. 
In December, we asked foundry leaders about the year ahead. Some 63% of the responding foundries to our Quarterly Metalcasters Outlook Survey anticipate growing sales again in 2023. While that is down from 79% in September, it's still a sign that many metalcasters are busy with steady order flows for the coming 12 months. In an encouraging sign, 38% also reported some level of improvement in the availability of workers over the past six months, while 19% believed the situation was becoming worse.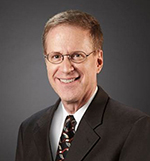 The reason for caution among even the most optimistic of metalcasting leaders is that 90% of the respondents expect a recession in 2023. Traditionally, recessions and higher interest rates bring a sharp slowdown in industrial activity, and in the 1970s and 1980s, those slowdowns led to permanent closures of some foundries. But the vast majority of our foundry respondents believe a 2023 recession will be shallower and have only a modest impact on casting sales. 
Overall, AFS is projecting a 4.3% rise in casting sales in 2023. Some additional information is included in this issue of Modern Casting, and tremendously detailed data and projections can be found in the January 2023 AFS Metalcasting Forecast & Trends, which is free to AFS Corporate Members and available for purchase at the AFS Store at AFSInc.org. 
Growing Investments in Plant and Equipment. Consistent with the cautious optimism, 96% of foundries are planning to make capital investments in 2023. In 38% of the foundries, those investments will exceed $1 million. 
The areas of greatest investment will include: grinding equipment, robotics, conveyors, lab equipment, cranes and hoists, environmental controls, air compressors, inspection and testing equipment, blast cleaning equipment, sand preparation equipment, and molding equipment. 
The robust demand for casting-related equipment and supplies is evident in the brisk sale of exhibits for Metalcasting Congress 2023, to be held in Cleveland from April 25 to 27. We anticipate more than 2,000 people from across the industry supply chain will be in attendance, and we look forward to seeing our Modern Casting readers there.